One Dozen Anthuriums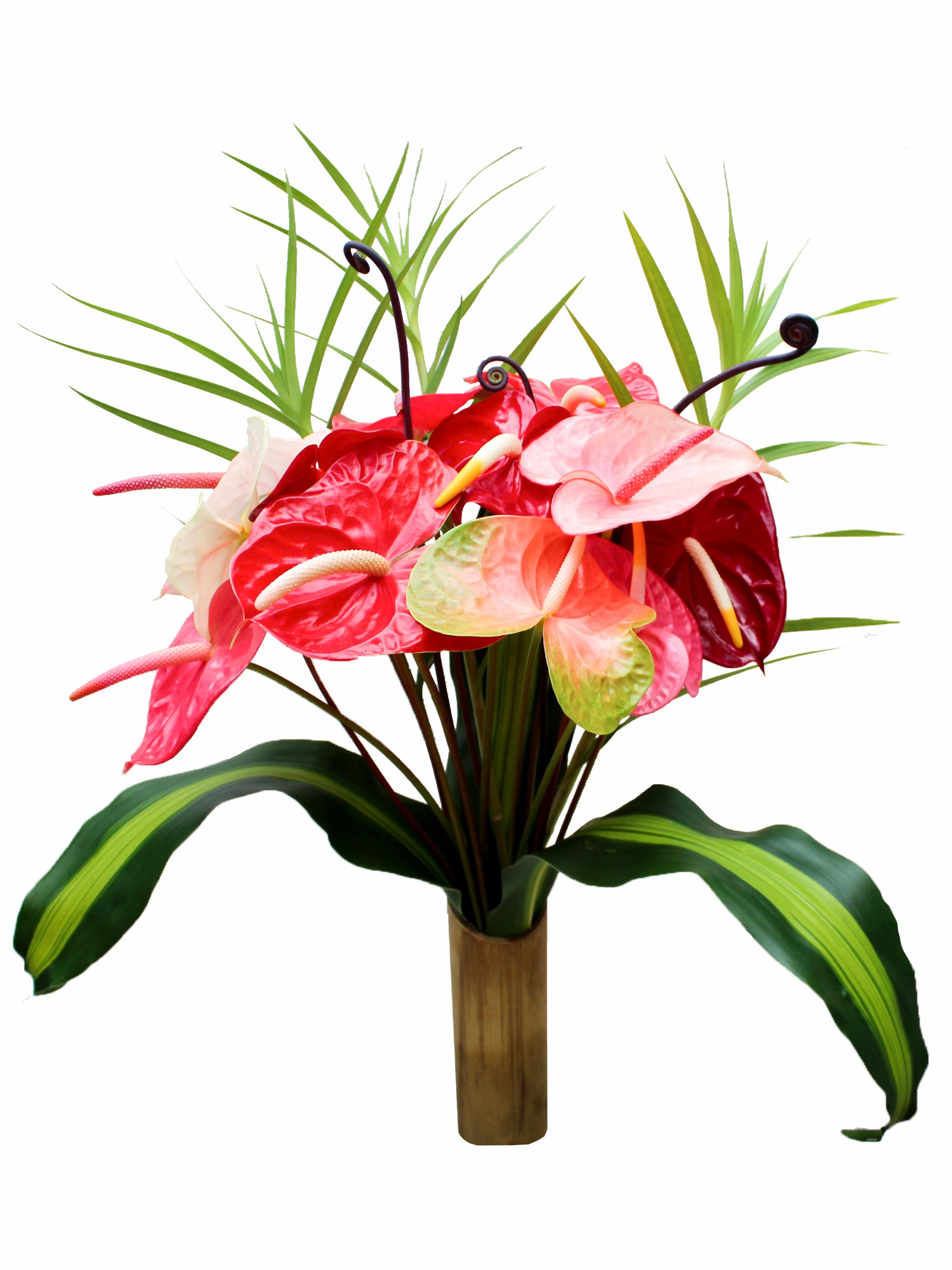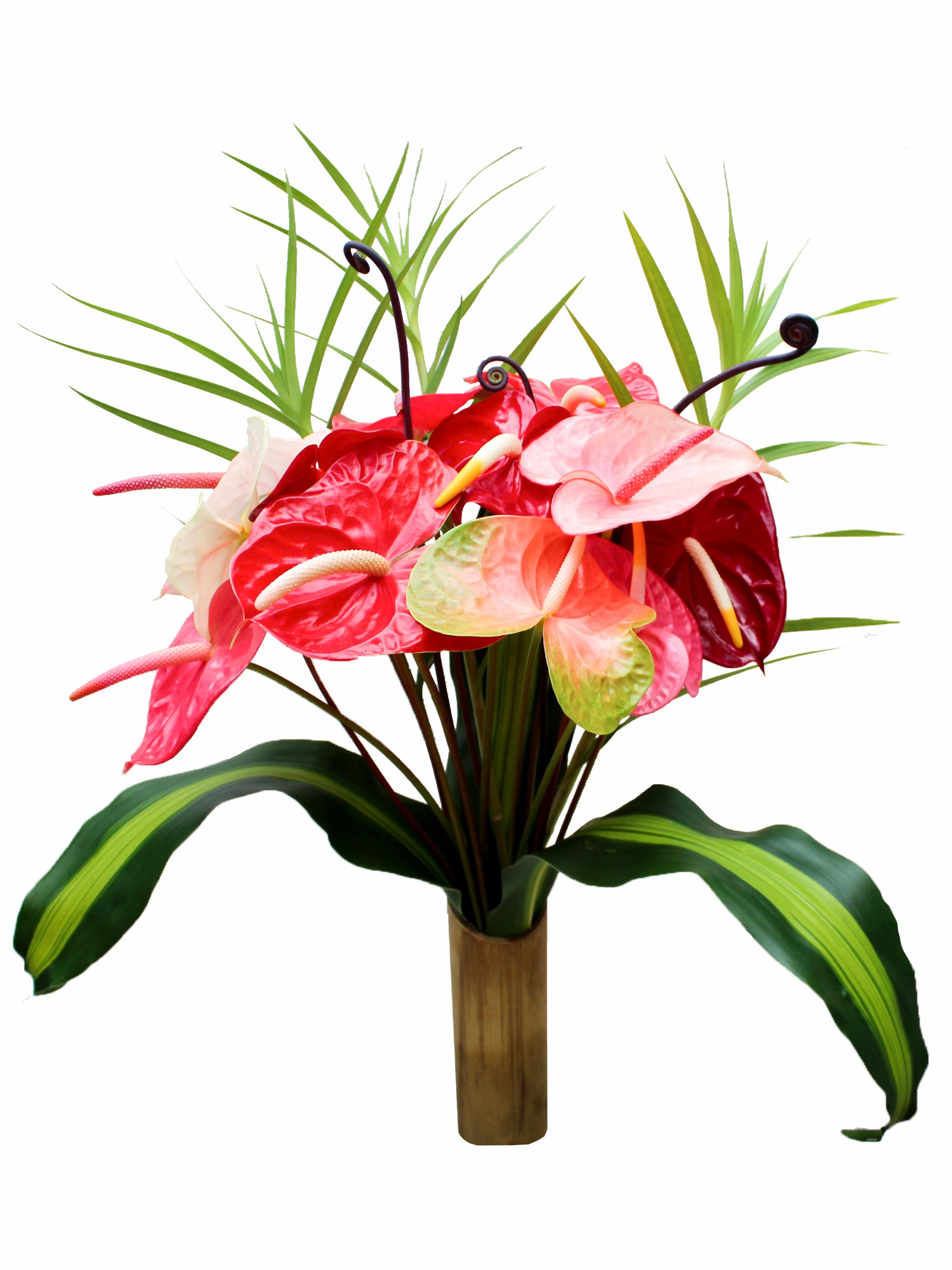 One Dozen Anthuriums
Hawaiian rainforest-grown anthuriums can be chosen as a mix of colors or all red. Two types of tropical greenery, plus `uluhe fern shoots, for arranging is included. Bloom sizes can be chosen as small (3-4 inches across), medium (3-5 inches across), or large (5-7 inches across), and stems are about 18-inches long.
Multiple arrangements can be made from an order of a dozen. Our most popular arrangement includes a mix of all three sizes and a mix of colors (Mixed Dozen). Anthurium colors can be chosen on the order form as mixed (reds, pinks, whites, oranges, pastels) or all red. We will do our best to accommodate special requests for colors.
FedEx delivery is included for all orders. Vase is not included. Flowers are not pre-arranged, but packed for optimal cushion for travel from the farm.