Fall Designer's Choice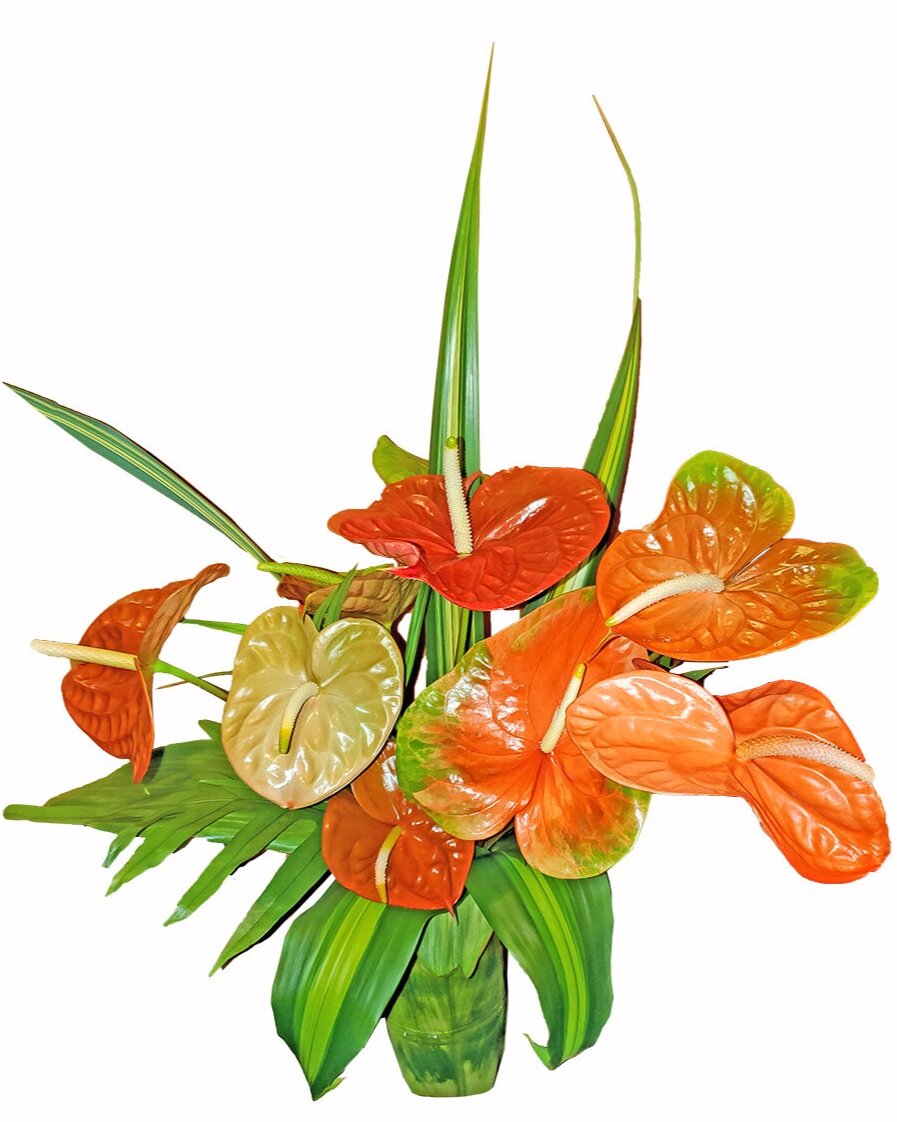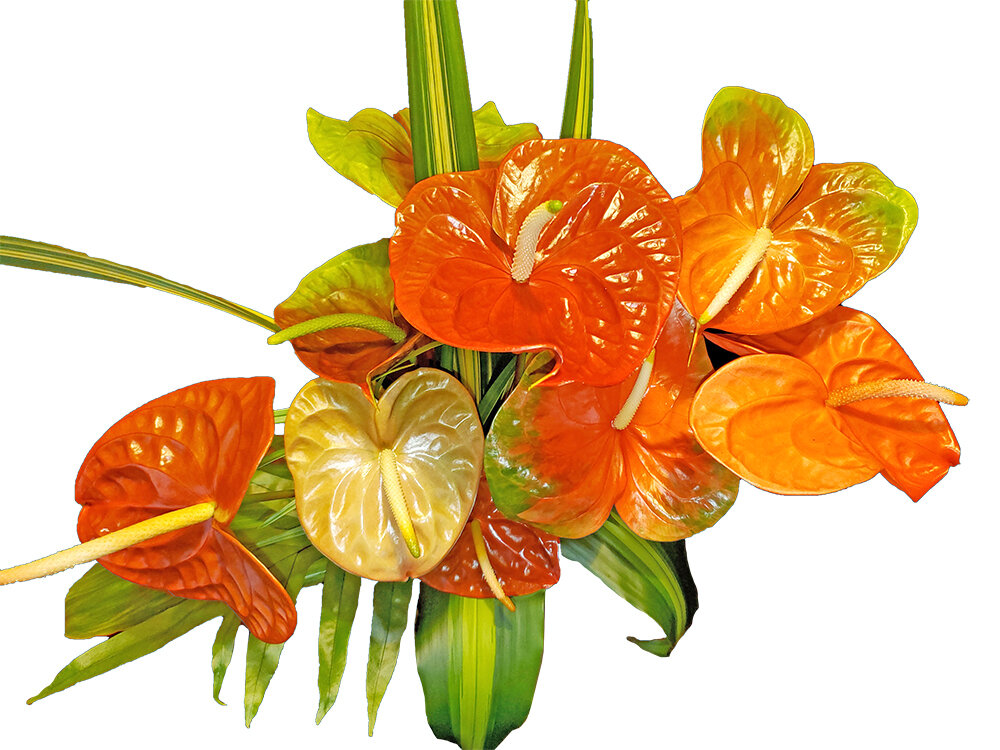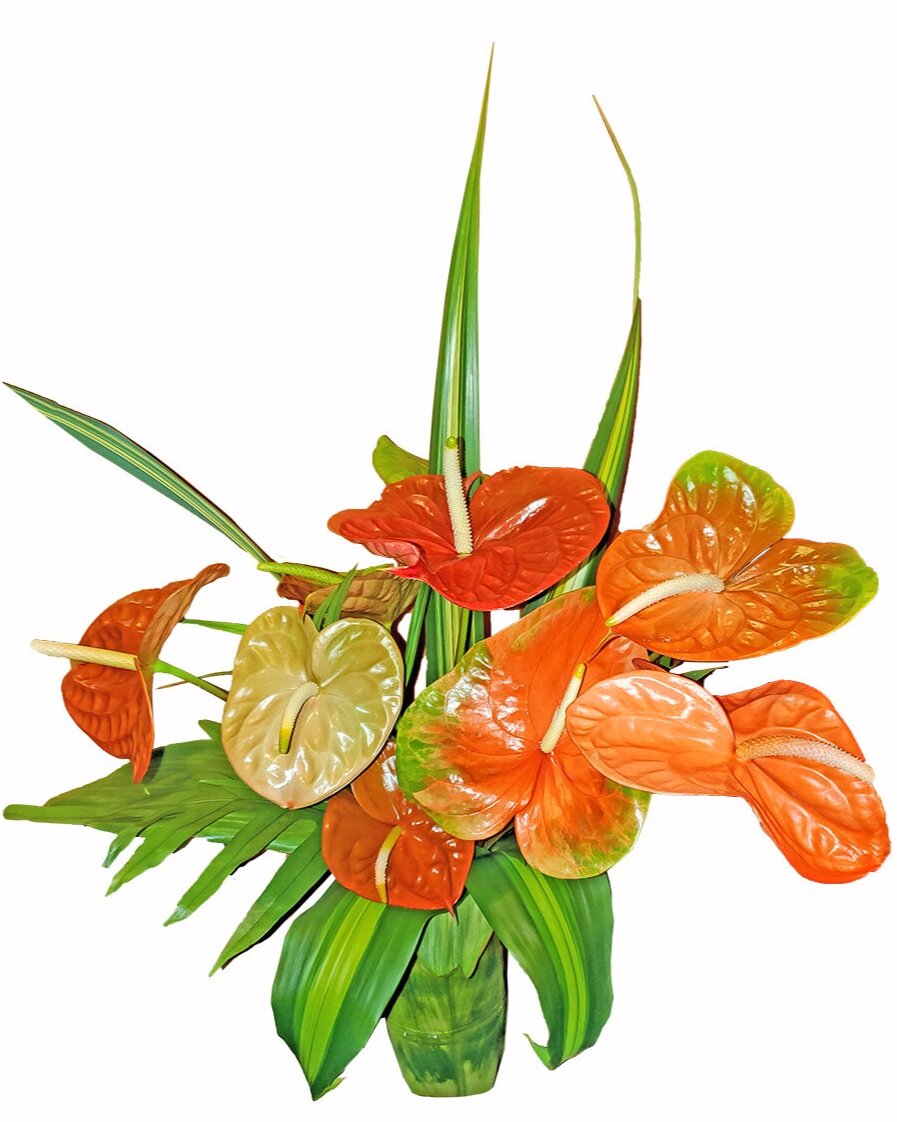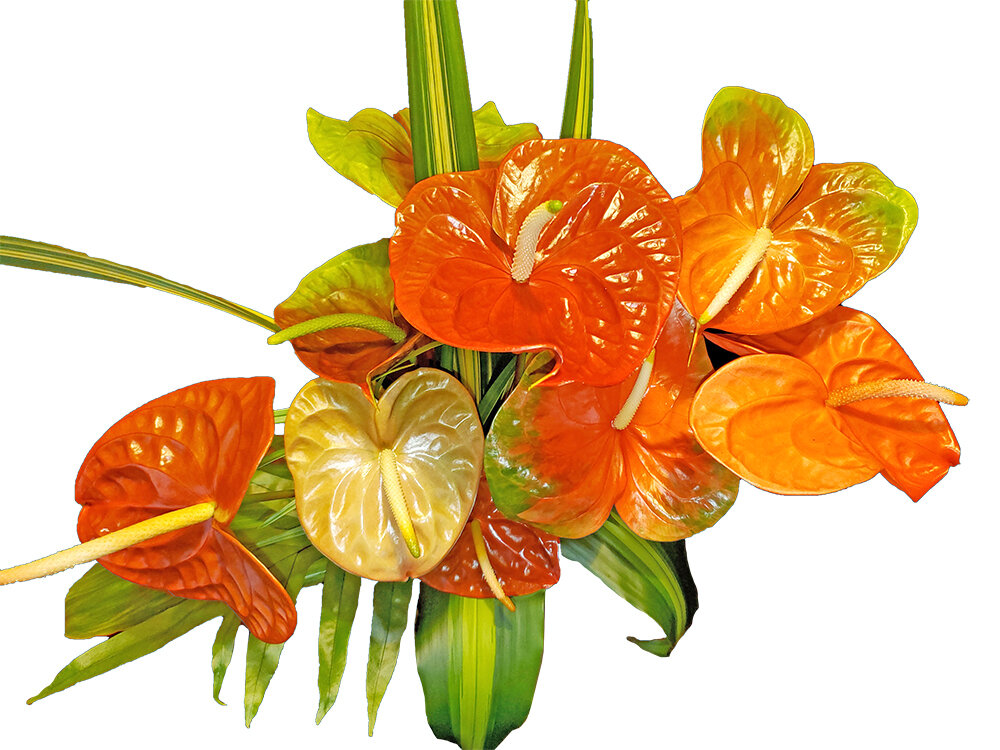 Fall Designer's Choice
This price includes shipping
This seasonal arrangement features a mixed variety of Hawaiian anthuriums, hand-picked in fall colors from our rainforest farm. Harvest season hues of orange, copper, beige, deep red, green, and cream, color this unique arrangement. A dazzling addition to your autumn décor and a perfect centerpiece for Halloween parties or your Thanksgiving feast.
It includes 9-12 cut anthurium blooms, depending on the size of the anthurium (blooms are 4-8 inches across), and stems are about 18-inches long. Two types of tropical greenery, plus `uluhe fern shoots, will also be included for arranging. Flowers come packed in a box with moistened shredded paper, for optimal cushion for travel from the farm. Vase is not included. FedEx delivery within the U.S. (excluding Alaska) is included in the listed price.
UNIQUE FEATURES OF THE DESIGNER'S CHOICE
As a result of growing anthuriums in the forest, many of our anthurium flowers are 'seedlings' that result from natural cross pollination which can create new variations in shapes and colors. Depending on what's in bloom, one-of-a-kind heirloom and Obake varieties may also be included in your order.
OUR GUARANTEE
We guarantee that all of our orders are filled with freshly cut flowers, which are individually wrapped. Included in the flower box are instructions for care and your personal message to the recipient (optional). A quality assurance statement provides our contact information, to allow recipients to notify us within 7 days of any problems, and damaged flowers will be replaced.
SHIPPING
We use FedEx 2-day deliver and ship orders out on Monday, Tuesday, and Wednesday. We try our best to fulfill orders within 24 hours. Most orders will take three to five days from the time the order is placed to delivery. If you have any questions about delivery or shipping, please give us a call at 1 (808) 769-3065.